ADA Website Accessibility Compliance Widget
Is Your Website ADA Accessible?
Based out of Lansing, Mid Michigan Interactive has much to offer the entrepreneurs and businesses in our community. Our mission is to help them hone their competitive edge with our digital marketing solutions. We specialize in providing local American businesses with superb online-marketing tools and enhanced ADA web-accessibility services. By working closely with local businesses around the United States, we aim to strengthen our local economy and communities.
We watch the latest website trends, so you don't have to. For example, current events in the legal system are pressuring businesses to update their websites with accessibility tools in order to comply with recent interpretations of the Americans with Disabilities Act (ADA).
With enough to manage at your business already, we want to help businesses across America apply ADA website-accessibility standards to their online services as easily and painlessly as possible – and elevate their brand while we're at it.
What is website accessibility?
Web accessibility is a set of rules, behaviors, code standards, and design guidelines meant to allow people with disabilities to effectively use websites.
Integrated tools such as text-to-speech software allow users to hear your web content at the press of a button. Screen-reader applications verbalize written articles and other web-page content and provide important navigational cues so that the user can utilize your website with ease.
Other assistive technologies include scanning software that describes pictures and important graphical formatting details. In reverse, audio can be converted to text, thus providing the same end-user functionality for those who require hearing-assisted tools.
All of this is becoming easier as widespread internet-based needs drive sophisticated capabilities that weren't even possible just a short time ago.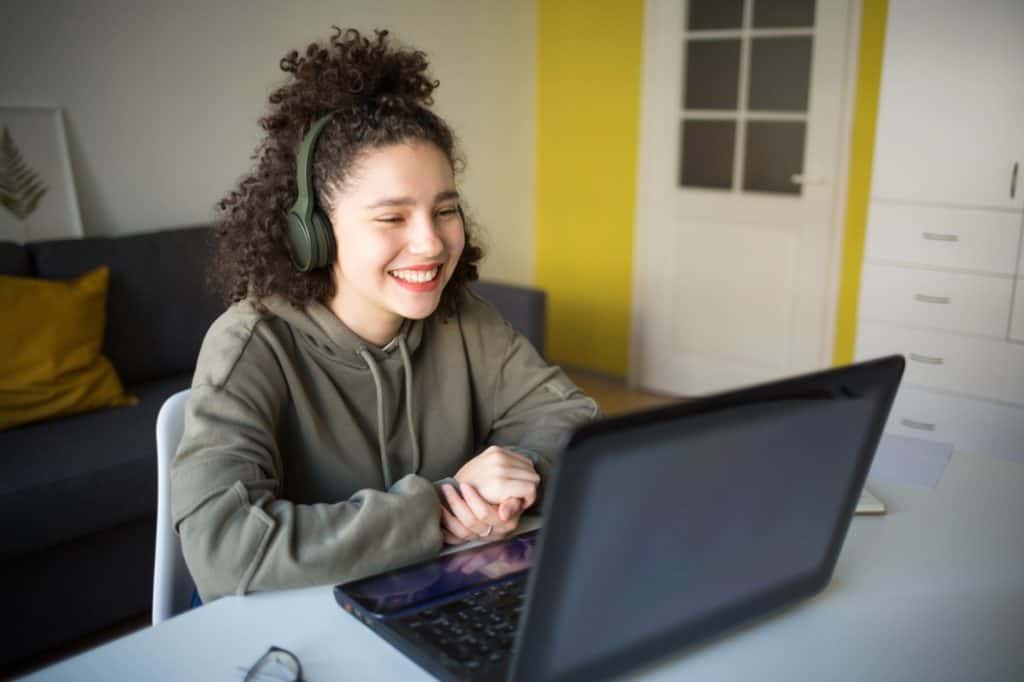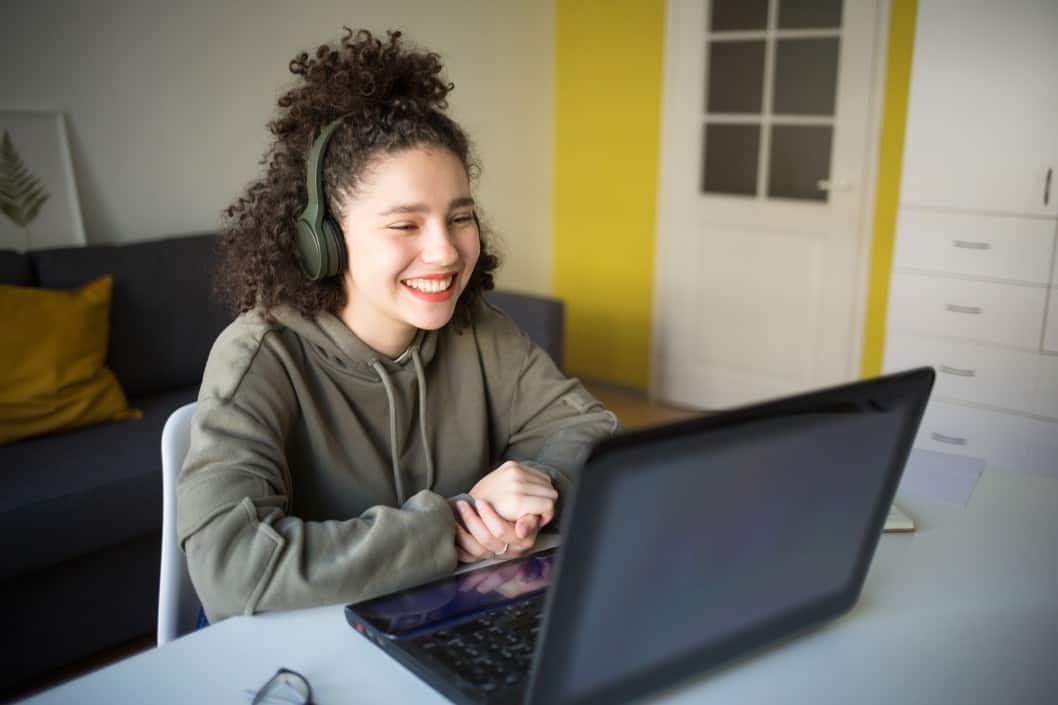 What is the Accessibility Widget?
The Accessibility Widget is the leading AI-powered web accessibility solution that makes websites accessible to people with disabilities, and compliant with the WCAG, ADA, and other accessibility legislation.
Why does my company's website need to incorporate web accessibility guidelines?
Everyone has at least one friend or relative who relies on a specialized tool to enhance their quality of life. Just as members of our community might use wheelchairs to access your storefront, web-accessibility tools help those of us with visual, hearing, and other impairments explore your digital offerings in the same way.
It has the potential to increase your web page traffic and extend your marketing reach for greater sales potential. This will likely earn your brand deep and lasting respect as well, as your new customer base knows that you've provided the simple accommodations that make a major difference to their quality of life. Consider further how these strong new relationships are with customers who are consistently underserved by your competition. E-commerce and local economies improve with the inclusion of those who rely on accessibility tools.
Along with the myriad positive benefits that web accessibility has for your business, also consider the legal pressures to comply with ADA website standards:
Numerous companies have been sued for compliance violations.
The Department of Justice affirms ADA applies to website by November 2018
200% increase in lawsuits and demand letters from 2017 to 2018
93% of demand letters settle outside of court for $20,000 – $150,000 on average
For any or all of these reasons, the bottom line is the same: equipping your website with accessibility tools will pay off – both with increased sales and proactive legal protection.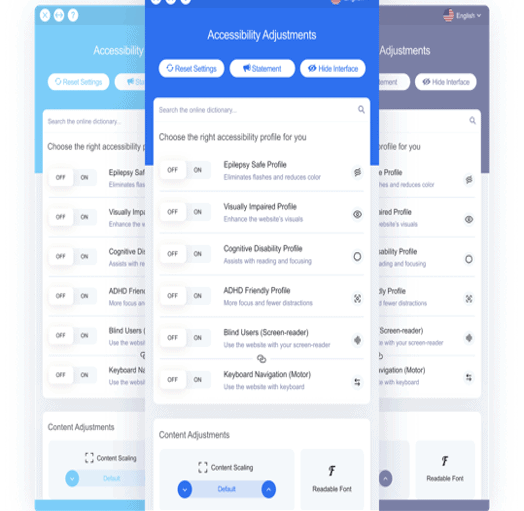 How does the Accessibility Widget achieve compliance?
1. Accessibility Interface
Session-based design and UI adjustment tool
Makes accessibility modifications based on a user's individual needs
Includes adjustments for readable fonts, sizing, spacing, color contrasts, cursors, emphases, and more
Users have the option to choose between pre-set accessibility profiles or standalone adjustments
After initial remediation, an accessibility statement will be visible within the interface that confirms website compliance status to all visitors
2. AI-powered Processes
Addresses complex requirements needed for screen reader and keyboard navigation optimizations through contextual understanding, OCR, and image recognition AI technologies
Automatically rescans a website every 24 hours after remediation to ensure that all content updates and adjustments made to a website are accessible and compliant as well
How does the Accessibility Widget achieve compliance?
Mid Michigan Interactive meets all your ADA web accessibility needs.
Our robust and results-driven process ensures that we deliver impeccable website solutions for our clients every time. From assessment through implementation, we address the specific needs of each business and then come back to measure progress and improve functionality. With full-spectrum web-development skills, we create an exceptional end-user experience for your customers.
If you wish to equip your website with the highest quality web-accessibility functions, contact us to start a conversation about how ADA-compliant web accessibility can not only help you legally protect yourself but also increase the reach of your brand. According to ADA website-accessibility standards, complete web-accessibility services will pay invaluable dividends on your marketplace reputation and value by providing excellent services and products.
Why does my company website need to be accessible?
Your website will be in compliance with WCAG 2.1, ADA, Section 508, AODA EN 301549 and IS 5568
 AVOID LEGAL ISSUES – with lawsuits on the rise, utilizing an accessibility solution may help business avoid costly legal fees.
Improves SEO – Adding accessibility options on your site can help lead to improved search rankings.
Increased Engagement – By making your website more accessible, more customers will be able to use your site and ultimately your services.
Improved Website Experience – Enhancing your website experience can help you avoid bad reviews and increase customer loyalty.
ADA Compliance Widget
Addresses complex requirements needed for screen reader & keyboard navigation optimizations through contextual understanding, OCR, & image recognition AI tech

Makes accessibility modifications based on a user's individual needs

The ADA Widget AI starts scanning and analyzing your website

After a maximum of 48 hours, your website will be compliant and certified

Automatically rescans a website every 24 hours after remediation to ensure that all content updates and adjustments made to a website are accessible and compliant as well

Your website will be in compliance with WCAG 2.1, ADA, Section 508, AODA EN 301549 and IS 5568

AVOID LEGAL ISSUES – with lawsuits on the rise, utilizing an accessibility solution may help business avoid costly legal fees

Improves SEO – Adding accessibility options on your site can help lead to improved search rankings.

Increased Engagement – By making your website more accessible, more customers will be able to use your site and ultimately your services.

Improved Website Experience - Enhancing your website experience can help you avoid bad reviews and increase customer loyalty.

One time set-up fee $81 (Normally $200)