Professional Web Design Services
What's the best way to scare off prospective clients? – Having a stale website without a clear way for customers or clients to communicate with your business. Your website is your online storefront; if you don't treat it seriously, your prospects won't take your business seriously. When a new visitor lands on your website, you have only SECONDS to hook them before they bounce and find another website. You cannot afford to overlook the importance of intelligent website design with high-quality content.
What Is a Mobile Responsive Site Design?
Here at Mid Michigan Interactive in Lansing, MI, we offer various web builds, and our website design has Lansing clients in mind. We create and update clients' sites for easier use for customers to buy, schedule or chat with businesses.  However, we specialize in building customized, responsive sites based on the WordPress platform. This means we will customize your website based on your specifications and requirements. And because it's responsive, this single version of your site will load perfectly on all devices: desktop computers, laptops, smartphones, and tablets.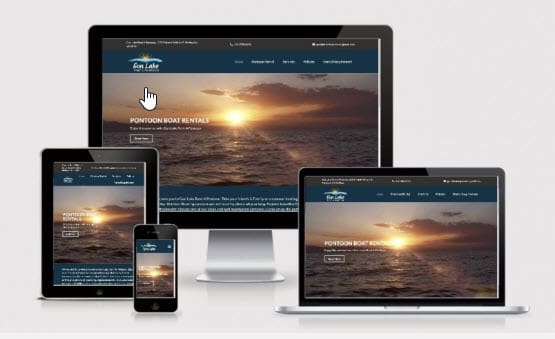 Why Build a Mobile Responsive Site?
Your immediate gains: Google requires it. Studies show that 72% of smartphone owners purchased their devices through a local search. If your website doesn't load properly for tablet and smartphone users, they won't be able to learn more about your business, buy your products online or schedule an appointment. Your long-term gains: In April of 2015, Google launched its mobile algorithm because mobile Internet users outnumber desktop users. Investing in a mobile responsive site today prepares your website and your business to respond to the demand of Google's new mobile search. Your customer will love how easy your site is to navigate your website and how it looks on their phone.
A mobile responsive website will allow you to connect with potential clients easily. Most people use smartphones more than any other mobile device. You could potentially lose market share if your website does not load properly on tablets and smartphones. You might be losing customers because the majority of searchers will be unable to learn more about your company, purchase your products online, or schedule an appointment.
Moreover, Google unveiled its mobile algorithm in 2015, recognizing that mobile internet users have significantly grown in the market. Investing in a mobile responsive site today prepares your website and company to respond to Google's ever-growing mobile search demand. Your customers will appreciate your site's easy web browsing on their phones.
Eliminate lost opportunities and sales by choosing Mid Michigan, a mobile-responsive website designer in Lansing, MI!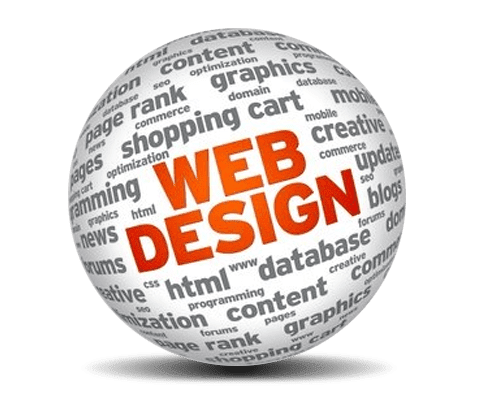 The Importance of an Accessible and Professional Design Website for Your Business
Your website should be designed for your target audience and provide a great user experience. Your company will benefit from an accessible and professional-looking website in the following ways:
A successful brand establishment

will enable you to reach your intended audience easily. Besides, your website reflects your brand, implying that having a user engagement website will have a lasting impression on your visitors.

More lead opportunities

: High-quality content on your website increases the likelihood of converting visitors into leads. And more leads mean more revenue for your company.

Significant market share:

A website accessible 24 hours not only improves the experience for your audience but also opens up new opportunities for your business.

Business promotion:

A well-designed website that employs excellent SEO techniques can significantly assist you in increasing your online visibility, which can benefit your business.

Strong customer trust:

Having a website demonstrates that you take your business seriously. This will increase public confidence in you and your company.
A user-friendly and professional-looking website means more benefits for your company. Our team of web designers in Lansing can develop an excellent website to exemplify your business to your clients.
Why Do We Use WordPress?
WordPress is a great content management system (CMS) that is extremely customizable. There are numerous reasons why you should use WordPress for your website. For example, it is SEO-friendly and straightforward because it has a unified dashboard that appears the same to everyone. Furthermore, it is free to download, configure, and use. As a result, you can use WordPress to improve the functionality of your website and turn it into an incredibly advanced site that does all kinds of exciting things.
With WordPress, you may also enjoy the flexibility to shift the theme of your website because it includes various themes for improving the appearance of your website. The WordPress community is also expanding, creating a vibrant and welcoming environment for all. Many creative resources are at your service as a member of the WordPress community.
Everyone desires a secure website. Your WordPress site will be protected, but the internet, like many other things, is fraught with uncertainty. It's a platform everyone can use since it does not require coding. You will be able to modify your website without the support of a web designer or developer. WordPress platform also allows you to integrate Google Analytics, providing you with tools to effectively comprehend your website visitors and clients.
Why Choose Mid Michigan Interactive?
Mid Michigan Interactive creates websites with the WordPress Content Management System (CMS). It implies that we will build your website with complete confidence that it will stay up to date with the ever-changing online landscape. We provide a timely web design process that generally requires 8-16 weeks, but with our services, we typically take 2-4 weeks. Unlike our competitors, we offer web design, on-page SEO, and ADA accessibility. We have efficient communication channels and are easily accessible to all clients in and around Lansing, Grand Rapids, and the northern Detroit suburbs.
Getting Started With Web Design Services Available In Lansing Michigan
Mid Michigan Interactive is one of the most prominent web design firms in Lansing, Grand Rapids, and the Northern Detroit suburbs. We provide extensive web design services such as:
WordPress Mobile-Responsive Theme-based Web Design

WordPress Custom Web Design

WordPress Mobile-Responsive Custom Web Design

WordPress Theme-based Web Design

We install, configure, and customize your website on the web server with the most recent version of WordPress and generate your FTP and CMS access. Based on your consultation, we will select a WordPress layout and design suitable for your site's target purpose and function.

We also provide Website Backup, Contact Form Setup, Migration, Installation, and Email Installation and Configuration. We recommend incorporating a chatbot into all of our web projects. We can assist you in selecting the best solution for your company.
Ready to Get Your Website To a Higher Standard? Contact Mid Michigan Interactive
Mid Michigan Interactive offers clients free consultations. Our web designers embrace a personalized technique for all our web development services to ensure that your website is well customized and meets your needs. For more information about Mid Michigan Interactive, get in touch today.